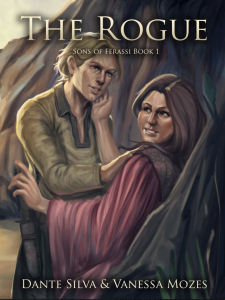 Elias's life is ending. His older brother's wedding day looms on the horizon, and with it, Elias's displacement from the family farm. His future uncertain, Elias leaves in search of a new life with distant relatives in Ferassi, but when he gets turned around his first day he accepts the help of Lionard, a wandering vagabond who shows Elias wonders and dangers in equal amounts.
Widowed, in debt, and with a family relying on her, Penna has few options for survival. After her employer offers her a job that will erase her every financial burden, she accepts it without question and strikes out alone. Yet she fails to anticipate the unwitting stranger who steps into her life and brings fresh hope.
When Elias spots Penna's old wedding band, he quashes his endearment to her, but he can't keep from growing entangled in the job she must finish. As he struggles to piece together her mysteries, trouble from Lionard's past blindsides them. Elias and Penna must band together or risk losing their dreams of freedom and family to the threat looming over them.
Now available on Smashwords and Amazon!